I hardly ever wear typical sandles during the warmer weather…I never really have, even when I was younger. There's something about them (especially flip-flops), that make me feel uncomfortable. Is anyone else in the same boat as me?
Anyway, because of this I tend to wear a lot of cute flats, pastels, and loafers when it comes time for warmer weather. Here are some perfect shoes for Spring!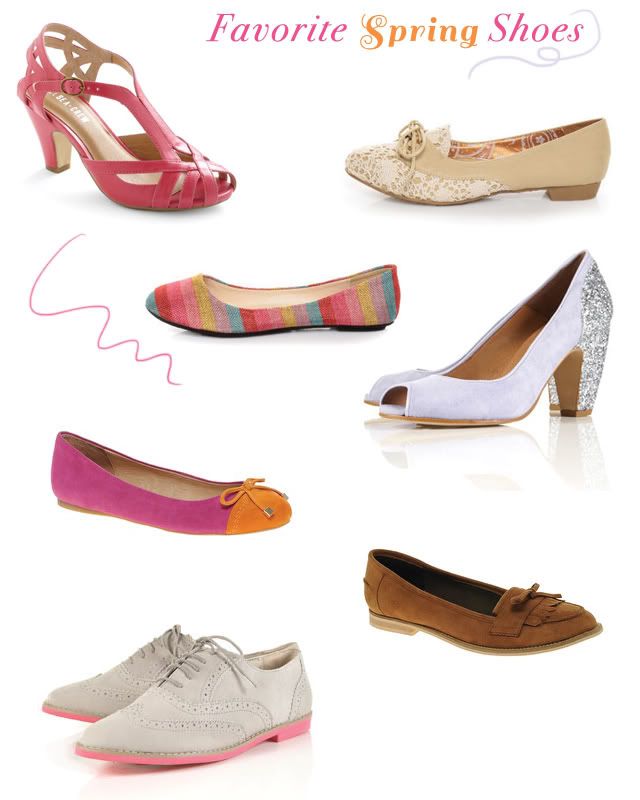 Banker Lamp Heel // Beige Lace & Canvas Flats // Bamboo Striped Flats // Jazzhands Glitter Heels // ASOS Suede Loafer // ASOS Suede Loafer // Maddie Suede Brouges
Which pair is your favorite?